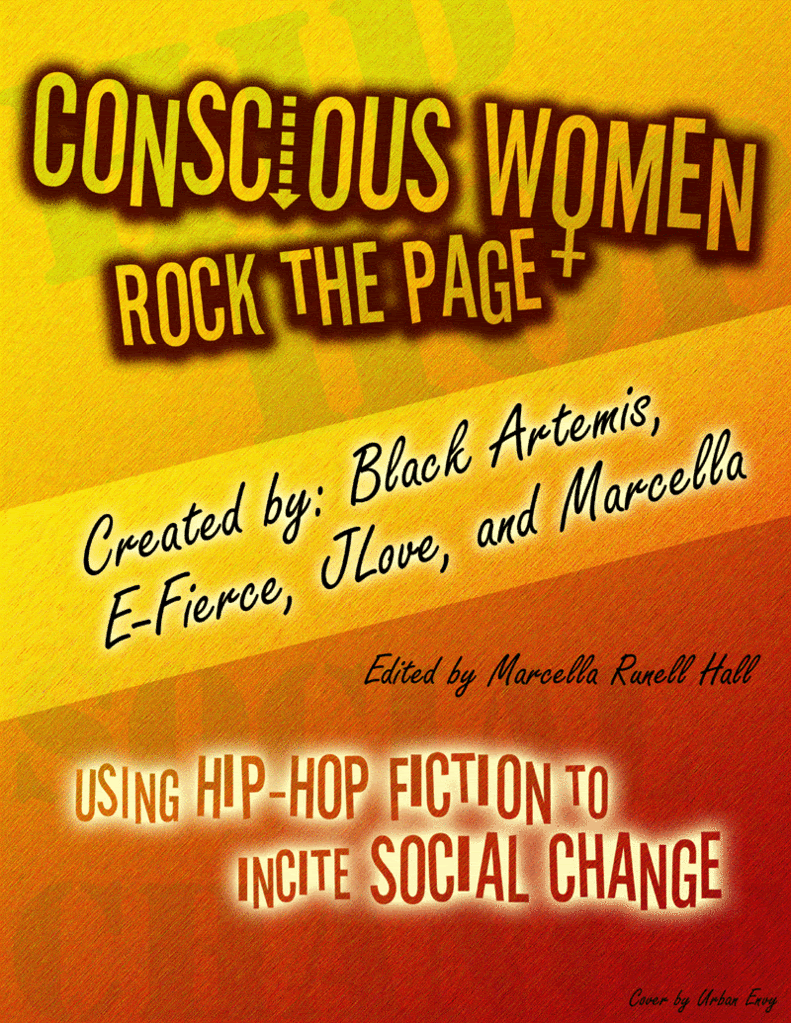 MEDIA ANNOUNCEMENT
Conscious Women Rock the Page: Activists Team Up to Publish Curriculum that Uses Hip Hop Fiction to Explore Social Issues and Promote Political Action
WHAT:
To support educators who wish to use hip hop fiction in their classrooms to explore social issues and promote activism among their students, four women have teamed up to publish a curriculum entitled
Conscious Women Rock the Page: Using Hip Hop Fiction to Incite Social Change (C♀RP.)
C♀RP
is based on three hip hop novels praised for their treatment of substantive issues from race relations to dating violence in a genre often criticized for glorifying street life and perpetuating stereotypes. The curriculum contains over thirty lessons which are appropriate for use in middle school classrooms through university campuses. The novels upon which
C♀RP
is based are:
That White Girl,
the debut novel of
JLove
, inspired by her own coming-of-age as a young White woman in Denver in the 80s which included becoming a graffiti artist and joining the local Crips.
The Sista Hood: On the Mic
by
E-Fierce
is the first in a four-part series about four girls of color at a San Francisco high school who bond across their differences in race, class and sexual orientation through hip hop.
Picture Me Rollin'
, the second of three novels by
Black Artemis
, brings a feminist twist to the "felon-come-home" tale as it follows a young Latina who is obsessed with Tupac Shakur in her uphill battle to rebuild her life.
C♀RP
contains lessons on multiple subjects and disciplines including English, social studies, ethnic studies, race relations, women's studies, criminal justice and health and sexuality to name just a few.
WHO:

C♀RP
is a collaboration among four women known in socially conscious hip hop circles: Jennifer "JLOVE" Calderón, author of That White Girl; Elisha "E-Fierce" Miranda, author of The Sista Hood; Sofía "Black Artemis" Quintero, author of Picture Me Rollin'; and
Marcella Runell Hall
, co-editor of The Hip Hop Education Guidebook. They have also enlisted a diverse team of activist educators to design lessons. The activities in
C♀RP
spark discussions on issues such as race, gender, class, sexual orientation and more.
WHEN:

Conscious Women Rock the Page
will be available in late March 2008.
WHERE:
The creators Black Artemis, E-Fierce, JLove and Marcella will release the curriculum and demonstrate a sample lesson at the annual Women, Action and the Media Conference in Cambridge, MA, March 28-30, 2008. For more information about the conference, visit
the WAM! website
.
WHY:
Committed educators are always searching for ways to strike the balance between meeting students where they are yet bringing them to a higher level academically, socially and even emotionally. As a result, many are incorporating hip hop in their lessons from using rap songs to teach metaphors and similes to looking at the recording industry to impart lessons in economics.
Street lit – often called "hip hop fiction" – is immensely popular and credited for getting reluctant students to read. However, conscientious educators hesitate to use it as it frequently glorifies street life and perpetuates negative stereotypes. Whether they are middle and high school teachers, after-school program facilitators, community activists at grassroots organizations or college professors,
C♀RP
is a curriculum for educators who want to introduce popular media in their learning environments to engage their students on meaningful social and political issues, facilitate their empowerment, and inspire them to take action.
That White Girl, The Sista Hood and Picture Me Rollin' each possess a commercial sensibility that will appeal to students of all backgrounds yet also raises substantive issues in a non-didactic manner. That makes these novels ideal for classroom use.
C♀RP
shows educators exactly how.